Information
Edit
The infinitiverse is big. Really big. It contains almost all other verses. We live in the Universe. The second generation verses are inside the Infinitiverse, but under it. The Infinitiverse's current president is Bob, but the president is re-elected every year and the campaigns for the upcoming election have started. Find the latest election news here.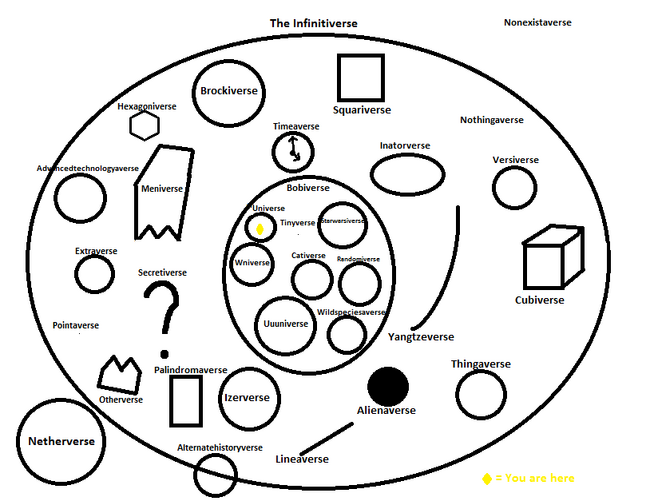 Second Generation (not on the map yet, since they're new and awaiting approval)
Edit
Ad blocker interference detected!
Wikia is a free-to-use site that makes money from advertising. We have a modified experience for viewers using ad blockers

Wikia is not accessible if you've made further modifications. Remove the custom ad blocker rule(s) and the page will load as expected.